FODOR'S - Naples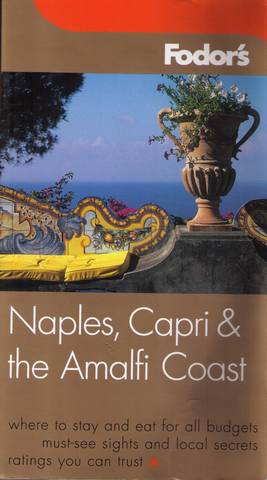 Chiaja Hotel de Charme.
No views, but there's plenty of atmosphere
in these converted first-floor apartments that occupy a spruce 18th-century palazzo, part of which includes a converted historic brothel.
Above the fireplace in the cozy entrance hall, the distinguished looking chap with the moustache in the painting is the Marchese Nicola Le Caldano Sasso III, original owner of the building (though not, one assumes, the brothel), whose granddaughter Mimi now runs the place. Antiques, many of them original to the Marquis's home, give a personal touch to the elegant, air-conditioned, period-feel bedrooms (most have whirlpool baths). A two-minute walk from Piazza Plebiscito and the Royal Palace and a stagger from the liveliest nightlife in town in the back streets around Piazza dei Martiri, this also has a top location (although its Via Chiaia locale is not quite within the purview of the Riviera di Chiaia district,
covered separately below). If you're anxious to get out in the morning, vouchers for breakfast in the nearby Gambrinus caffè or the Barcadero at the Borgo Marinaro are availabie on request.
Via Chiaia 216, Chiaia, 80121 ~081/41S555 ~081/422344 ~www.hotelchiaia.it ~27
rooms ~S Bar ~ AR, DC, MC, V.